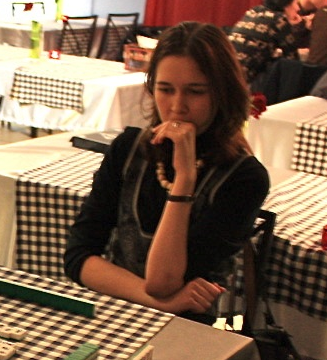 Name: Irina Konishcheva
Nickname: Cin
Age: 22
Playing experience: 2 years
Favourite yaku: Tanpin
Favourite mahjong client: ron2.jp   
Preferred rules: kuitan ari, aka nasi, atama hane
For me, mahjong is: an instrument of mental development and sometimes — a way to relax.
Contribution to club development: translator, editor, corrector, trainer.
Personal goals: to become better.
Contacts:
e-mail: suonora@yandex.ru