IORMC team stage is over!
Our team took the third place with 211.1 tournament points, the Canadian team got second place with 212.4 points, and the winners of the tournament, the Hong Kong team, scored 235.9 points.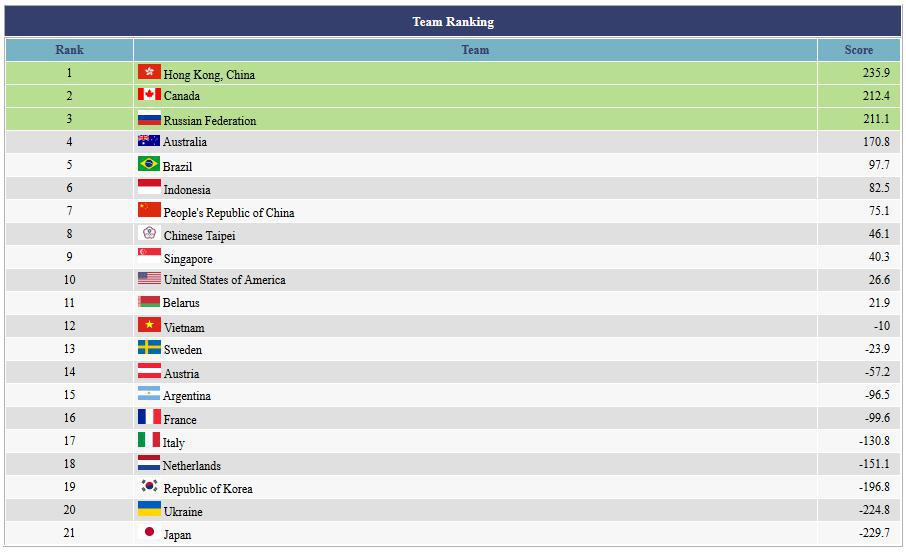 Russia at IORMC 2018 was represented by:
Bogachev Pavel (wiarlawd) — Moscow, Club «Tesuji»;
Alena Matveyeva (Sayaka-s) — Barnaul — Club «Akadora», Novosibirsk — Club «Furiten»;
Alekseeva Olga (NoNamed) — St. Petersburg, Club «Seihoku»;
Vladimir Bogdanov (=Anti=) — Moscow, Club «Tesuji».
Congratulations to our players with a good performance! We also congratulate Canada and Hong Kong teams with the second and first places!
84 players from 21 countries took part in the tournament.
The results table. If you click on the player's nickname, you can see the results and replays of players' hanchan.
Stream recording of our games with Sergey Aleshin's comments (7th dan on tenhou.net server).